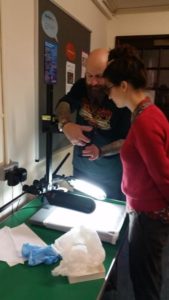 Training
SMA is committed to providing opportunities for continued professional development, skill sharing and learning relating to the world of museum archaeology and to this end arranges a programme of workshops throughout the year. These are often hosted by our member organisations around the country and whilst we generally charge attendance fees these are kept to a minimum to cover costs. SMA also circulates information about training sessions that are available from other organisations as and when it is made aware of them, usually via our email contact list.
Curating Human Remains In Museums
Career Development Seminar 27th July 2017
This seminar aims to provide career development training to those who are museums professionals but do not have specialist skills in the area of human remains by using the skills and expertise of the Human Remains SSN members who are trained in all aspects
of the care of human remains from curation to the legal and ethical requirements of holding these remains.
Organised by the Human Remains SSN and hosted by Bristol Culture at M Shed Bristol. Tea and coffee and lunch will be provided. Bursaries available to cover the cost of the course and travel to the venue. Applications for places will be on a first come basis but please state if you wish to apply for a bursary. It is also possible to pay to attend and this cost will be very small to cover expenses, details of both the bursaries and full cost will be available soon. 
Booking now available via Eventbrite
Also provides an opportunity to see the exhibition "Skeletons: Our Buried Bones at M Shed.
Human Remains SSN Seminar Flyer
 Archaeological Conservation Workshop
Autumn 2017 TBC Historic England, Fort Cumberland, Portsmouth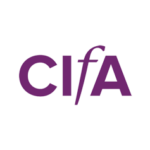 Accreditation
A CIfA Specialist competence matrix – to support applicants who work in museum archaeology – has now been approved and is live on the CIfA website. This means that if you wish to be accredited by CIfA you can now make an application and illustrate it with evidence that demonstrates a level of competency relevant to your particular skills and work experience as a museum archaeologist. As you will see the levelling mirrors that of other specialisms but also highlights what you need to be doing in practice to be deemed competent at each level. The matrix can be found by following this link to the CIfA website:
http://www.archaeologists.net/join/individual