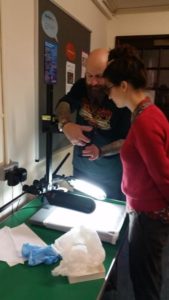 Training
SMA is committed to providing opportunities for continued professional development, skill sharing and learning relating to the world of museum archaeology and to this end arranges a programme of workshops throughout the year. These are often hosted by our member organisations around the country and whilst we generally charge attendance fees these are kept to a minimum to cover costs. SMA also circulates information about training sessions that are available from other organisations as and when it is made aware of them, usually via our email contact list.
Archaeological Conservation Workshop
Wed 7th December 2016 (10.00-15.00) Historic England, Fort Cumberland, Portsmouth
We're excited to announce this upcoming workshop run by Angela Middleton (Archaeological Conservator) and Clare Tsang (Archaeological Archives Curator) with Historic England's own archaeological archives at Fort Cumberland.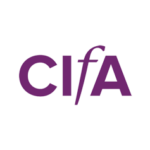 Accreditation
A CIfA Specialist competence matrix – to support applicants who work in museum archaeology – has now been approved and is live on the CIfA website. This means that if you wish to be accredited by CIfA you can now make an application and illustrate it with evidence that demonstrates a level of competency relevant to your particular skills and work experience as a museum archaeologist. As you will see the levelling mirrors that of other specialisms but also highlights what you need to be doing in practice to be deemed competent at each level. The matrix can be found by following this link to the CIfA website:
http://www.archaeologists.net/join/individual