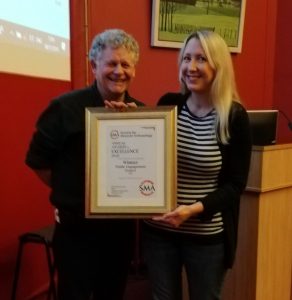 The time is finally here again! Nominations are now open for the Society for Museum Archaeology Annual Awards For Excellence 2021. More information can be found below, but here's a quick overview:
CATEGORIES
Exhibition, Display or Interpretation Project
Collections based project
Engagement and/or Collaboration project
Volunteering Award
All projects should have been completed between January 1st 2020 and July 31st 2021 within the UK. Entries can be for physical or digital projects.
DEADLINES
CLOSING DATE for entry is midnight on 10th OCTOBER 2021.
Winners will be notified by Friday 22nd October. Awards will be presented at the virtual conference on Friday 5th November.
Please  read our Information for Entrants document for more details and for how to enter.