The Society convenes for its two-day  conference every autumn. Held in a different region of the UK each year, it usually addresses a theme of topical interest and attracts an excellent range of speakers working across all sectors of archaeology. The conference is an excellent place to learn more, meet new people and to enjoy visiting world class venues. The AGM also takes place at this time.
Society for Museum Archaeology Annual Conference 2017
Millennium Gallery, Sheffield
Thursday 2nd – Friday 3rd Nov 2017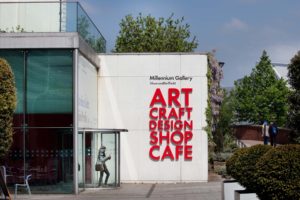 BOOKING DETAILS AND DRAFT AGENDA HERE
SMA is offering up to five bursaries to support people who would like to attend but otherwise would be unable to do so.
BURSARY APPLICATION FORM & DETAILS HERE
It's not just about the archaeology – or is it?
 When you work with archaeology in museums, you can end up doing a huge range of activities.  Whether it be the delivery of exhibitions, engagement and events, or good old-fashioned collections management, what is the role of the modern museum archaeologist?  This year's conference is an opportunity to celebrate all things good….or bad…about what we do and how we do it!